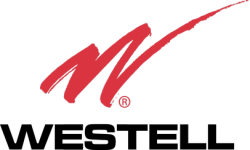 Westell Technologies (NASDAQ:WSTL) posted its quarterly earnings results on Wednesday, February 6th. The communications equipment provider reported ($0.05) earnings per share (EPS) for the quarter, Morningstar.com reports. The business had revenue of $10.72 million during the quarter. Westell Technologies had a negative return on equity of 0.81% and a negative net margin of 9.46%.
Shares of WSTL remained flat at $$2.22 during mid-day trading on Friday. 15,916 shares of the stock traded hands, compared to its average volume of 23,756. Westell Technologies has a twelve month low of $1.85 and a twelve month high of $3.63.
An institutional investor recently raised its position in Westell Technologies stock. BlackRock Inc. lifted its position in shares of Westell Technologies Inc. (NASDAQ:WSTL) by 10.5% during the second quarter, according to the company in its most recent Form 13F filing with the Securities & Exchange Commission. The institutional investor owned 354,068 shares of the communications equipment provider's stock after purchasing an additional 33,764 shares during the quarter. BlackRock Inc. owned 2.25% of Westell Technologies worth $1,010,000 at the end of the most recent reporting period. Hedge funds and other institutional investors own 16.12% of the company's stock.
WARNING: "Westell Technologies (NASDAQ:WSTL) Announces Earnings Results" was first published by XNewsPress and is owned by of XNewsPress. If you are accessing this piece on another domain, it was stolen and reposted in violation of United States & international copyright & trademark laws. The original version of this piece can be accessed at https://xnewspress.com/news/2019/03/02/westell-technologies-wstl-issues-earnings-results.html.
About Westell Technologies
Westell Technologies, Inc, through its subsidiary, Westell, Inc, designs and distributes telecommunications products to telephone companies in the United States. The company operates through three segments: In-Building Wireless (IBW), Intelligent Site Management and Services (ISMS), and Communications Network Solutions (CNS).
Featured Article: Terms to Better Understand Call Options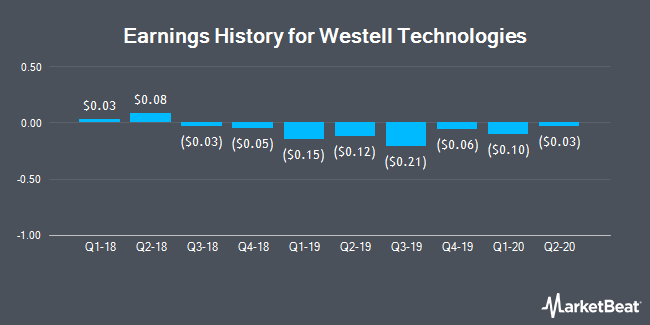 Receive News & Ratings for Westell Technologies Daily - Enter your email address below to receive a concise daily summary of the latest news and analysts' ratings for Westell Technologies and related companies with MarketBeat.com's FREE daily email newsletter.