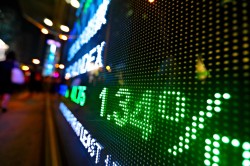 CompX International (NYSEAMERICAN:CIX)'s stock had its "hold" rating reiterated by equities researchers at Desjardins in a research note issued to investors on Monday, February 4th. They currently have a $20.00 target price on the stock. Desjardins' price target points to a potential upside of 33.19% from the stock's previous close.
Separately, CIBC reiterated an "average" rating and issued a $21.00 target price on shares of CompX International in a research report on Monday, January 14th.
NYSEAMERICAN CIX traded up $0.17 during mid-day trading on Monday, reaching $15.02. 1,575 shares of the stock were exchanged, compared to its average volume of 2,088. CompX International has a 1 year low of $11.95 and a 1 year high of $16.50.
A number of hedge funds have recently made changes to their positions in the business. BlackRock Inc. boosted its stake in CompX International by 1.1% during the fourth quarter. BlackRock Inc. now owns 109,264 shares of the company's stock worth $1,487,000 after buying an additional 1,136 shares during the period. Minerva Advisors LLC boosted its stake in shares of CompX International by 16.8% in the fourth quarter. Minerva Advisors LLC now owns 17,048 shares of the company's stock valued at $232,000 after purchasing an additional 2,453 shares during the period. Finally, Vanguard Group Inc boosted its stake in shares of CompX International by 12.3% in the third quarter. Vanguard Group Inc now owns 12,869 shares of the company's stock valued at $175,000 after purchasing an additional 1,410 shares during the period.
CompX International Company Profile
CompX International Inc engages in the manufacture and sale of security products and recreational marine components primarily in North America. It operates in two segments, Security Products and Marine Components. The Security Products segment manufactures mechanical and electrical cabinet locks, and other locking mechanisms used in various applications, including ignition systems, mailboxes, file cabinets, desk drawers, tool storage cabinets, vending and gaming machines, high security medical cabinetry, electrical circuit panels, storage compartments, and gas station security.
Featured Article: Growth Stocks
Receive News & Ratings for CompX International Daily - Enter your email address below to receive a concise daily summary of the latest news and analysts' ratings for CompX International and related companies with MarketBeat.com's FREE daily email newsletter.