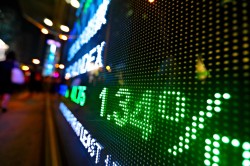 Technical Communications Co. (NASDAQ:TCCO) reached a new 52-week low during trading on Thursday . The stock traded as low as $3.18 and last traded at $3.50, with a volume of 6086 shares changing hands. The stock had previously closed at $3.54.
TRADEMARK VIOLATION NOTICE: This article was originally posted by XNewsPress and is the property of of XNewsPress. If you are reading this article on another domain, it was stolen and republished in violation of United States and international copyright and trademark law. The original version of this article can be read at https://xnewspress.com/news/2018/12/08/technical-communications-tcco-sets-new-1-year-low-at-3-18.html.
Technical Communications Company Profile (NASDAQ:TCCO)
Technical Communications Corporation designs, develops, manufactures, distributes, markets, and sells communications security devices, systems, and services worldwide. The company primarily provides voice, data, and fax, and voice networks. Its products include government systems, such as DSD 72A-SP military bulk encryptor, CSD 3324 SE telephone/fax encryptor, and the DSP 9000 radio encryption system, as well as the HSE 6000 squad radio headset and telephone encryptor for public safety special operations land mobile radio applications and for military applications.
Featured Article: New Google Finance Tool and Screening Stocks
Receive News & Ratings for Technical Communications Daily - Enter your email address below to receive a concise daily summary of the latest news and analysts' ratings for Technical Communications and related companies with MarketBeat.com's FREE daily email newsletter.