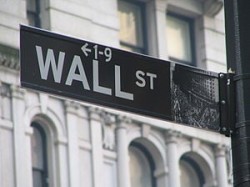 Ocean Power Technologies Inc (NASDAQ:OPTT) Director Dean J. Glover bought 50,000 shares of the business's stock in a transaction that occurred on Tuesday, September 18th. The stock was purchased at an average cost of $0.55 per share, for a total transaction of $27,500.00. Following the completion of the transaction, the director now directly owns 54,950 shares in the company, valued at approximately $30,222.50. The acquisition was disclosed in a filing with the SEC, which can be accessed through the SEC website.
Shares of NASDAQ OPTT opened at $0.63 on Friday. Ocean Power Technologies Inc has a 12-month low of $0.46 and a 12-month high of $2.54.
Ocean Power Technologies (NASDAQ:OPTT) last announced its quarterly earnings results on Wednesday, September 12th. The energy company reported ($0.18) earnings per share (EPS) for the quarter. The company had revenue of $0.03 million during the quarter.
A hedge fund recently raised its stake in Ocean Power Technologies stock. KBC Group NV grew its holdings in shares of Ocean Power Technologies Inc (NASDAQ:OPTT) by 47.1% in the 1st quarter, according to its most recent disclosure with the Securities and Exchange Commission (SEC). The institutional investor owned 236,067 shares of the energy company's stock after acquiring an additional 75,532 shares during the period. KBC Group NV owned about 1.29% of Ocean Power Technologies worth $253,000 as of its most recent SEC filing. Institutional investors own 6.60% of the company's stock.
Ocean Power Technologies Company Profile
Ocean Power Technologies, Inc develops and commercializes proprietary systems that generate electricity by harnessing the renewable energy of ocean waves primarily in North America, South America, Europe, Australia, and Asia. It offers PowerBuoy system that generates power for use independent of the power grid in remote offshore locations.
See Also: Risk Tolerance
Receive News & Ratings for Ocean Power Technologies Daily - Enter your email address below to receive a concise daily summary of the latest news and analysts' ratings for Ocean Power Technologies and related companies with MarketBeat.com's FREE daily email newsletter.